november 15, 2022
Five inspiring examples of successful intrapreneurship
When talking about innovations, we often remember the entrepreneurs behind large companies across the globe. Think about Apple's Steve Jobs or Richard Branson, who founded Virgin. But that's actually not fair at all because over 70% of the most radical innovations in the past 30 years have come from corporate employees, i.e., intrapreneurs (Krippendorff cited by Eisenberg 2019). Obviously, a startup is brought to life by an entrepreneur; an existing big company needs intrapreneurs to stay alive.
According to the Cambridge Dictionary, an intrapreneur is "an employee within a large company who takes direct responsibility for turning an idea into a profitable new product, service, business, etc., often instead of leaving to start their own company." They add that an intrapreneur brings entrepreneurial thinking and skills to build a career path within the structure of an existing organization. Gifford Pinchot III, who coined the term intrapreneurship in 1978, keeps it to "The dreamers who do."
"Intrapreneurs are the dreamers who do. They're not just seeing the future, they're taking the practical steps necessary to make that future come into being." – Gifford Pinchot III

In an earlier interview, Pinchot shared three characteristics of intrapreneurs:
Intrinsically driven: Intrapreneurs act morally and believe in what they're doing.
Dreamers AND doers; Intrapreneurs are both visionaries and realists.
Owners: Intrapreneurs take full responsibility for the realization of the idea.
Nonetheless, the good news is that anyone has the potential to succeed as an intrapreneur. McKinsey found no statistically significant link between intrapreneurial orientation and personality, suggesting that anyone can be an intrapreneur. These findings demonstrate the importance of driving innovation with intrapreneurship in companies, as the pool of qualified candidates to drive corporate innovation from within is much larger than management may assume.
In this blog, I share five inspiring examples of intrapreneurship. Examples of individuals that acted like an entrepreneur within an existing organization on the creation and development of new innovative solutions. They did not always work for companies that promote intrapreneurship or even allow employees to share ideas, but they brought their ideas to life. Great ideas that wouldn't have seen the light if it was without the fantastic innovation efforts of these people.
Steve Sasson | Digital camera | Kodak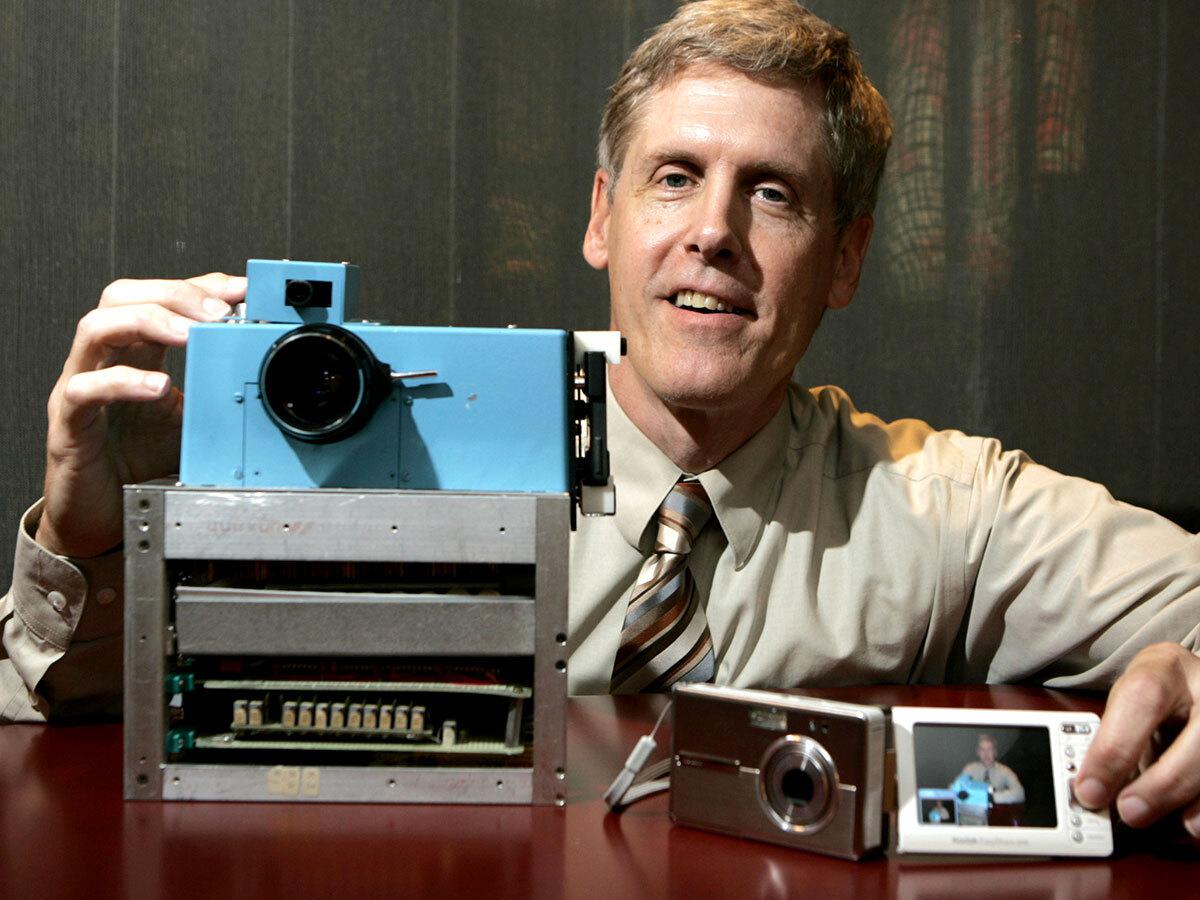 Inventor Steve Sasson created the first digital camera while working at Kodak in the 1970s. He used a charge-coupled device (CCD) to capture images, which were then stored on a cassette tape. His invention laid the groundwork for the digital cameras we use today. But when he pitched his proposal to the management at Kodak, they asked him to keep his invention a secret, and the camera was never released to the public. Kodak was wary of threatening its film-based photography cash cow with a not validated innovation. Kodak declared bankruptcy in 2012 because the company was unprepared to compete successfully in the digital technology sector. A terrible example of how employees' innovative ideas could have resulted in a completely new revenue stream and most likely would have saved the company.
Art Fry & Spencer Silver | Post-it note | 3M
3M scientist Spencer Silver came up with the sticky, but not solid glue, which nobody saw an application for until the year 1974. That year, Art Fry attended a seminar about the new adhesive, and he realized how it could be used to create a better bookmark. Art used pieces of paper to mark the pages of his church choir songbook, but they would often move or fall out. He started to test whether Spencer's adhesive could be applied to paper to create a sticky bookmark. Development and experimentation took years because of technical application problems and uncertainty about customer desirability. Eventually, they found the correct method, and everybody loved the reusable sticky notes that were shared throughout the offices. This is one of the most successful launches ever and still delivers over one billion dollar in revenue every year.
Ken Kutaragi | Playstation | Sony
After watching his daughter play a video game, the Japanese engineering technologist and businessman Ken Kutaragi invented a new chip to improve the gaming experience and especially the sound quality. But Sony, his employer, was not interested in the gaming industry and Ken started to develop the chip further, but then for Nintendo. Sony's executives were infuriated, but CEO Norio Ohga provided Ken with a safe space and allowed him to work on the game console that eventually became the Sony Playstation. The Playstation was a huge success, and Ken Kuturagi became chairman and CEO of the Sony Group.
Freddy Anzures | Apple | Swipe-to-Unlock
When developing the first iPhone, Apple was facing an issue they called "The Butt Dial"; unscheduled calls because you sat down with the phone in your trousers. When Freddy Azures went to the bathroom in an airplane, the dots connected. He was amazed at how easy it was to lock the bathroom door by just swiping. Freddy then brought this idea home to his fellow developers which became one of the most used features in iPhones: the Swipe-to-unlock method! A simple but game-changing innovation that millions of people around the world have used.
Richard Montañez | Frito-Lay | Flamin' Hot Cheetos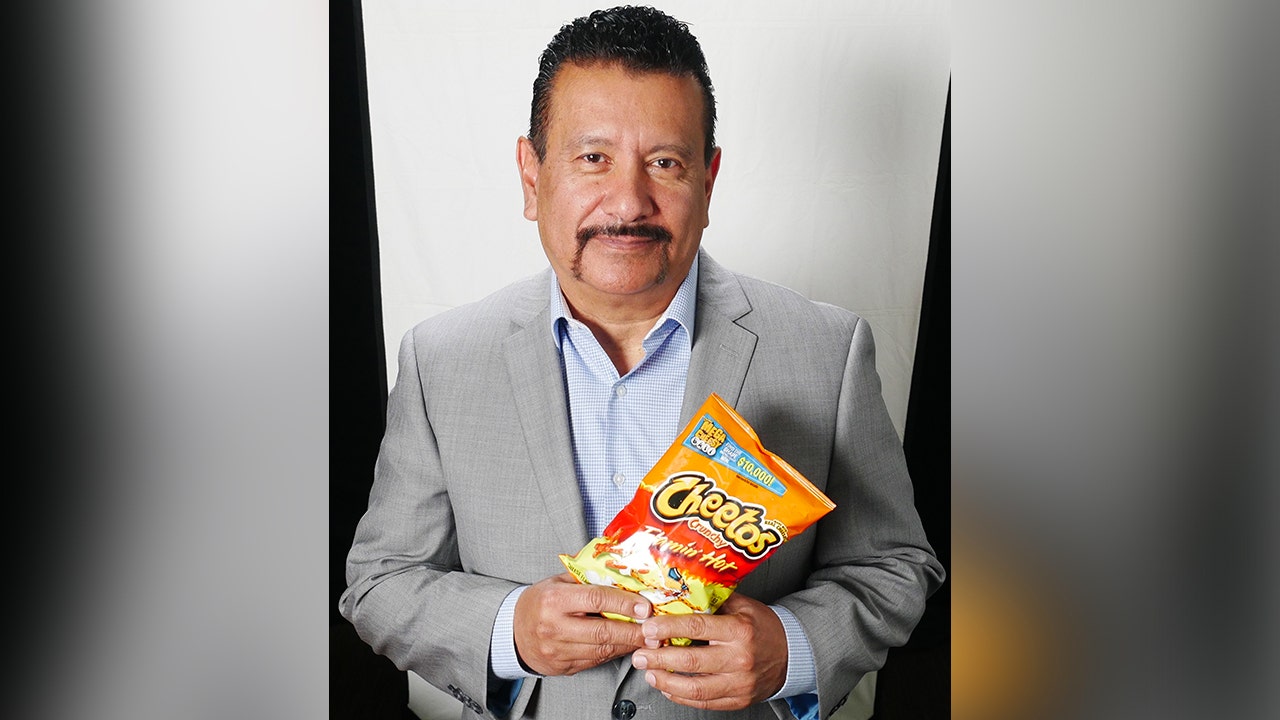 Richard Montañez was working as a janitor for Frito-Lay when he learned about a new initiative by the company CEO Roger Enrico. He wanted employees to "act like an owner' during times when sales were down. Richard noticed that there were no Frito-Lay products catering to the Latino culture and started to work on that. He got some bags of Cheetos without cheese powder and flavored them with several versions of homemade chili powder. When he identified the most popular version, he could present (and offer a tasting) to the company's senior executives. Because of his work on Flamin' Hot Cheetos, Montaez rose through the ranks at PepsiCo to become vice president of multicultural sales and community promotions and generated a personal wealth of over $20 million.
Driving innovation with intrapreneurship
Intrapreneurship examples like the above show how valuable it is to have a corporate culture that encourages employees to think freely and share new ideas. Ideas can come from anywhere (and anyone) in your organization, but building a culture of intrapreneurship is easier said than done. Just putting up a suggestion box isn't enough. In short, intrapreneurs need to be protected against and enabled to go around the business-as-usual. Innovations need to be prototyped and validated, and therefore your intrapreneurship program should include resources and time. Resources could be having access to in- or external experts or some seed funding to hire a designer or execute market research. Providing time to innovate gives intrapreneurs the opportunity to focus on their creative ideas and step away from their (often less creative) day-to-day activities. For instance, think about Google's 20 percent time policy for promoting intrapreneurship among their engineers. "We encourage our employees, in addition to their regular projects, to spend 20% of their time working on what they think will most benefit Google," founders Sergey Brin and Larry Page wrote in their IPO letter. Many companies (like Apple, Atlassian, and the BBC) have been allowing employees time off to work on side projects. Others, like LinkedIn, first want employees to share their ideas in a pitch before they can work on it during business hours.
Teaching intrapreneurs
Apart from the resources and time, people need to have the right attitude and probably learn some new skills to become an intrapreneur. Understanding how to build low-cost prototypes and validate them with potential customers or end users is not a standard ability that all employees share. To foster intrapreneurship, include a teaching element for your innovators and make sure they are enabled to practice their new learnings in real-life situations. Interviewing someone, for instance, is not something you can learn from a book but requires experience to understand fully. Make sure your innovators understand the company's ambitions and requirements around new ideas helping them to build new business models, products, and services that the company is actually interested in. Also, pick and choose from the available innovation methods (like DesignThinking and Lean Startup) that best fit your business and organizational processes.
Promote intrapreneurship or entrepreneurship
During my career, I heard quite some concerns about encouraging intrapreneurship. They fear that people who fancy entrepreneurship might leave the organization and sell the technology to other companies. And although some of your people may do that at some point in time, I've never seen many employees leave after they went through an intrapreneurship program. By giving your employees new skills and the confidence to work independently on their innovation, you'll actually increase how engaged and satisfied they are as an employee. And by offering them the opportunity to work as an entrepreneur within the safe walls of an existing company, they'll probably think again about launching a risky startup outside.

Intrapreneurship program
Curious about how you could enable your people to act like intrapreneurs?
Based on my practical knowledge as Innovation Manager at Liberty Global and my experiences with numerous corporates over the past years, I wrote the white paper "FIVE KEY ELEMENTS TO TURN YOUR PEOPLE INTO INDEPENDENT INTRAPRENEURS."
You can request the white paper for free via the below button.